Retail has undergone a rapid transformation in recent years, with the advent of technology and the shift towards online shopping. As we move into 2023, it's important to understand the current state of the retail industry and the trends that will shape its future. This blog provides an overview of the key retail insights for the coming year, with a focus on the challenges and opportunities facing retailers in the age of technology and e-commerce.
Growth of E — Commerce
E-commerce has been one of the most significant drivers of change in the retail industry in recent years. According to data from eMarketer, The global ecommerce growth rate for 2023 is forecast at 10.4%, bringing global ecommerce sales worldwide to $6.3 trillion. This marks a 0.7 percentage point increase from 2022's growth rate, which followed a massive dip from 2021. 
With the effects of the coronavirus pandemic coming to a stand-still, consumers are slowly returning back to physical stores in order to enjoy the benefits of in-store shopping, resulting in relatively slower online retail growth rates.
Impact of Technology on Retail
Technology has had a profound impact on the retail industry, from the way goods are manufactured and sold to the way consumers shop and make purchasing decisions. In 2023, retailers will continue to leverage technology to improve the customer experience and drive sales, including:
Artificial Intelligence (AI) and Machine Learning (ML): Retailers are using AI and ML to analyze customer data, predict consumer behavior, and personalize marketing and customer service.
Augmented Reality (AR) and Virtual Reality (VR): AR and VR are being used to enhance the shopping experience by allowing customers to try on clothes, preview furniture, and view products in 3D.
Robotics and Automation: Retailers are using robotics and automation to streamline operations, improve efficiency, and reduce costs.
Rise of Omni-channel Retail
Omnichannel retail refers to a seamless shopping experience that integrates online and offline channels, such as brick-and-mortar stores, e-commerce websites, and mobile apps. In 2023, retailers will continue to invest in omni-channel strategies to meet the changing needs of consumers and provide a consistent, convenient shopping experience across all channels.
Sustainability & Social Responsibility 
Consumers are increasingly seeking out retailers that prioritise sustainability and social responsibility. In 2023, retailers will continue to focus on reducing their carbon footprint, minimising waste, and ensuring that their products and supply chain are ethically and sustainably sourced.
The retail industry is undergoing rapid change, with technology and e-commerce driving much of the transformation. As we move into 2023, retailers will face new challenges and opportunities, including the growth of e-commerce, the impact of technology, the rise of omnichannel retail, and the importance of social responsibility. Retailers that successfully navigate these trends will be well positioned for success in the years ahead.
Why Bumbee Labs & Wi-Fi Technology
Wi-Fi technology is at the pinnacle of Footfall Analytics when it comes to accuracy and reliability. It has numerous advantages over other technologies, but works at its best when combined with other data sources such as cameras and sensors.
Wi-Fi Technology makes use of radio waves to transmit data, making it highly accessible and easy to implement.
Wi-Fi Technology provides an accurate measurement of footfall as it can detect the presence of a device even when it is not actively being used, producing a more complete picture of the number of people in a given area.
Wi-Fi data is also more secure than other methods, as it is less prone to hacking or other forms of tampering.
With over 10 years worth of research, Bumbee Labs offers a highly sophisticated Data As A Service (DaaS) model, which is able to capture valuable data like the number of visitors, their dwell times and paths as well as passerby numbers and real time crowd alerts. The Bumbee Labs model and method is one of the only of its kind in Europe to have approval from a European Data Inspection Authority with regards to General Data Protection Regulations (GDPR).
References:
https://www.oberlo.com/statistics/global-ecommerce-sales-growth
https://www.shopify.com/enterprise/global-ecommerce-statistics
About Bumbee Labs
Bumbee Labs is the global leader in footfall data and analytics. Visitor flow data is captured anonymously using Wi-Fi signals in smart mobile phones. The method is unique in being the only GDPR compliant company in the data collection industry with an approval by a European Court of Law. Bumbee Labs works with partners globally on providing data for public transportation, malls, shopping centres, offices, retail and city centers. Bumbee Labs was established in 2011 in Stockholm, Sweden. Learn more at www.bumbeelabs.com. Follow us on LinkedIn.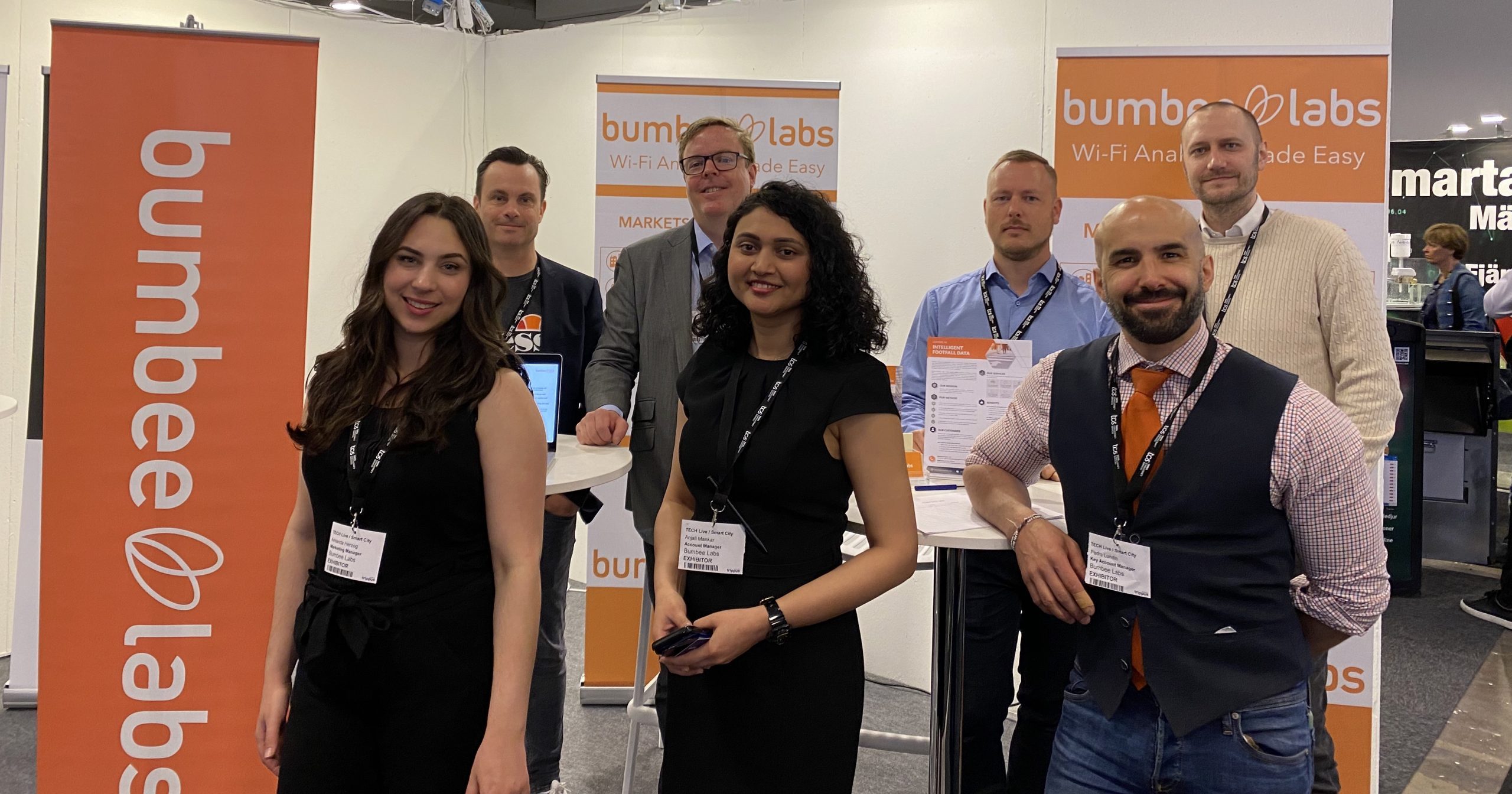 Bumbee Labs was established in 2011 in Stockholm, Sweden. Today, Bumbee Labs is the proud global leader in intelligent footfall data and analytics. Harnessing the power of unique Artificial Intelligence (AI), Machine Learning (ML) and Wi-Fi technology, Bumbee Labs provides valuable analytics and predictions on footfall traffic and consumer behaviour in outdoor and indoor spaces. Bumbee Labs works with global partners in public transportation, malls, shopping centers, offices, retail and city centers.