STOCKHOLM, Sweden, March 24, 2022 – Mantis Tecnologia,
a Wi-Fi service provider headquartered in Sao Paulo, Brazil that supplies communication systems for public and private venues, including site survey, network and infrastructure design, installation and maintenance of hardware and software, has partnered with Scandinavian tech company Bumbee Labs to expand their portfolio of Wi-Fi offerings to include footfall analytics.
The partnership will see Bumbee Labs and Mantis deliver anonymised Wi-Fi driven footfall data and analytics as an addition to their existing data sources. In effect, this will drive transformational business performance and efficiency in multiple sectors, including those already within the Mantis verticals for transportation, retail, hospitality and event industries.
With this new partnership, the retail industry will see the greatest benefit from their new offerings with added data features such as the ability for shopping center management to understand and respond to peaks and flows in customer footfall more effectively and understanding important consumer behavior. Features such as the number of visitors to certain areas, movement patterns and zone corrrelation will help businesses to more accurately tailor their offering to encourage more visits, longer visits and ultimately more sales.
The collaboration brings Bumbee Labs to the South American continent for the first time, expanding their leadership from the European markets into further areas of the world. Already providing footfall data to some of the largest names in their home base of Sweden, such as Telia, Bluecom, IMAS, Springboard and CK Delta has inspired Bumbee Labs to explore and offer services to more diverse markets.
Karl Samuelsson, the CEO from Bumbee Labs, made a statement about the new partnership: "Entering the Brazilian Wi-Fi industry in collaboration with Mantis Tecnologia is an exciting time for us here at Bumbee Labs. Our pairing of services is a critical development for their customers who wish to gain more consumer insights. We expect the retail verticals will see the most benefits from this new packaged offer, as new insights will be provided that have not existed before in Mantis Tecnologia services. Again, this is an exciting time – for all involved."
"We are very happy to announce this partnership with Bumbee Labs to boost our Wireless solutions portfolio and bring what we believe is the future for retail businesses, measured by trustful data. What can't be measured, can't be improved," responded Mantis Tecnologia CEO, Naor Alves.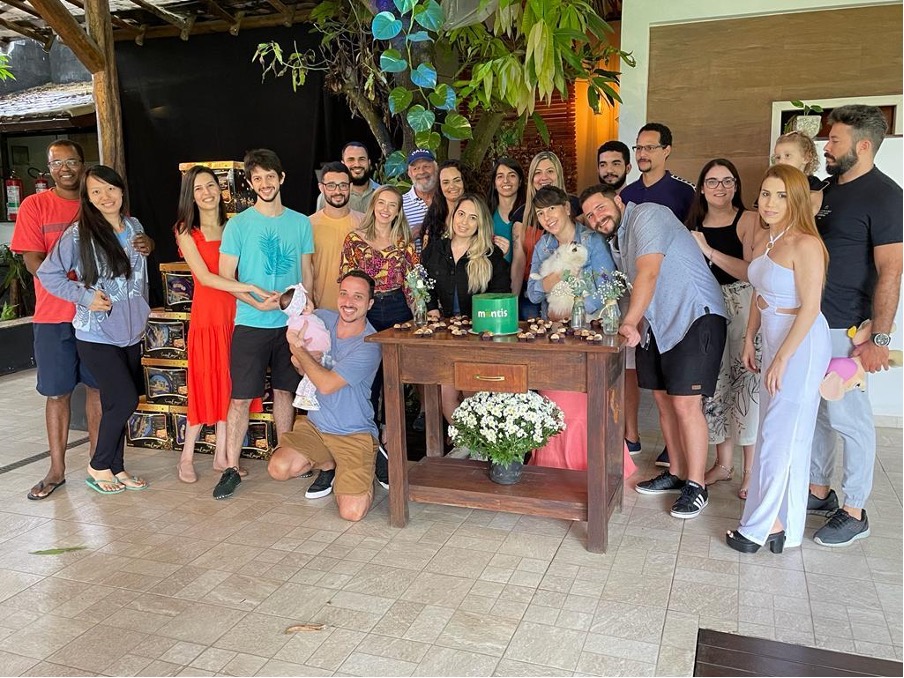 About Mantis Tecnologia
Mantis Tecnologia is a company with more than 10 years of experience in Wi-Fi technologies, headquartered in Vitória-Brazil, with offices in São Paulo and Rio de Janeiro. As an information technology service provider, Mantis Tecnologia supplies communication systems for public and private venues, including site survey, network and infrastructure design, installation and maintenance of hardware and software. Mantis serves the hospitality, transportation, retail and event industries. Providing Connectivity, CCTV, Cyber Security and Critical Mission Solutions for some of the biggest companies in Brazil, such as Vale S.A, RaiaDrogasil S.A and Prevent Sênior. Learn more at www.mantistec.com.br.
About Bumbee Labs
Bumbee Labs is the global leader in footfall data and analytics. Visitor flow data is captured anonymously using Wi-Fi signals in smart mobile phones. The method is unique in being the only GDPR compliant company in the data collection industry with an approval by a European Court of Law. Bumbee Labs works with partners globally on providing data for public transportation, malls, shopping centers, offices, retail and city centers. Bumbee Labs was established in 2011 in Stockholm, Sweden. Learn more at www.bumbeelabs.com. Follow us on LinkedIn.
Contact persons for further questions relating to the partnership:
Bumbee Labs:
Karl Samuelsson, CEO, +46 707 588971, karl.samuelsson@bumbeelabs.se
Mantis Tecnologia:
Lucas Russo, Co-Founder, +55 (11) 966 026 911, lucas@mantistec.com.br
For PR enquiries please contact:
Bumbee Labs:
Amanda Herzog, Marketing Coordinator, Bumbee Labs, amanda.herzog@bumbeelabs.se
Mantis Tecnologia:
André César, Marketing Manager, andre@mantistec.com.br